"Business Partner search for the Sports industry in Central Europe"



You are here »
Home Page
»
News
»
New Skiing Facilities at Epleny Hungary
New Skiing Facilities at Epleny Hungary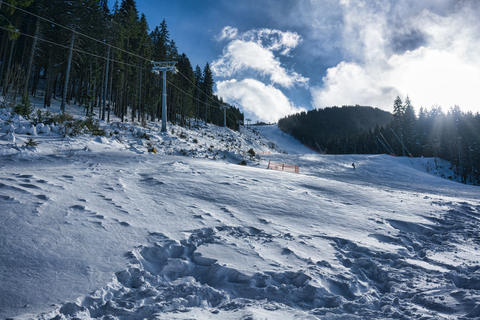 2017-08-23 source own
Located to the west of Budapest, Epleny is set to welcome a brand new ski slope after Siarena, the developer, announced their intention to invest over HUF 500 million. Thank to a government grant, the company will introduce the new slope while also carrying out improvements at their site in Matraszantistvan.

Managing Director of Siarena, Balint Ebele, has said the one kilometre slope will be illuminated as well as boasting all the standard facilities including a ski lift and areas for beginners and experts alike. In the summer, the chairlift will continue operating since a cycle path will run parallel to the slope itself. With this addition, it brings Siarena's overall slope length to 7.5km.

As mentioned, the Hungarian government is supporting the investment and have even provided a grant worth HUF 150 million. According to reports, Siarena has already invested around HUF 2 billion at the Epleny slope. In Matraszantistvan, the government will provide a grant of the same value where Siarena has spent over HUF 1 billion; these two investments show their dedication to the Hungarian market and skiing industry.

Image Provided by; Ski lift and fresh snow on a sunny day on `Alberto Tomba` slope in Bansko resort, mountain

ID 86550718 ©

Milan Ljubisavljević

| Dreamstime
Click here to register to get CeSports latest Business Report on doing business in Central Europe & for an overview on the Sporting Goods market in Central Europe.